Happy Valentine's Day Massacre!
(if you get this reference, comment below so I can give you lots of cool points)
It's the February 14 and you can smell the love in the air. The smell of chocolate, flowers, alcohol, and tears of happiness and sadness. It's the commercial holiday that was created so that the florists, card maker company, chocolate and alcohol producer will be rich because there is no more holidays until the end of the year again.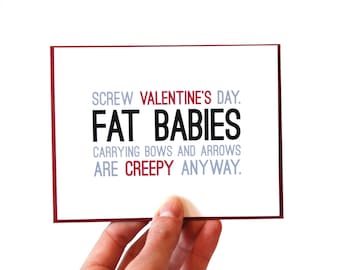 I'm just going to share my Valentine's day with you guys because why not? ;)
I just got back from home to home yesterday where I spent almost 11 hours sitting down (I'll get down to details in another post). I got the same room that I got last year which is soo nice because I love this room. I also got new set of curtains in the color of navy blue (which is my favorite color). Oh, and I also have Joel as my SR which is uhmazing because he's the only SR that I know best.
Anyway, I'm supposed to be unpacking today. I've been quite a good girl and unpacked one box and a small suitcase yesterday. But it's Valentine's Day, I have better things to do than unpacking.
So, I spent most of my time sleeping. I slept for about 14 hours today which was so fun. Then, Sarah came back so I talked to her and helped her move her stuff because she moved floor (which is very sad). Later at night, Pauline, Khadeeja, and I went to Sarah's room and terrorised Khadeeja to clean her room and ran down the fire exit to her room. How exciting.
After that, I came back to my room decided to locked it and sang along to my iTunes. Joel knocked on my door to gave me fake noise complaint which failed miserably. Then Lip Yi, Joel and I went to his room about to watch 12 Years a Slave
(I have no idea what this is but it sounds like a good movie with a sad story line)
. That plan also failed. Instead, we ended up having a karaoke session and sang along to Disney songs, Queen's, A Thousand Miles, What What In The Butt, Super Bass, and Wrecking Ball (with me putting water on my face as tears)
That ended, and I have been sitting down in front of my laptop listening to songs while talking to my chums (NaNadine) and my best friends (MeiThasya) on WhatsApp. Oh, international love.
I was about to watch Camp Takota starring the holy trinity; Grace Helbig, Hannah Hart, and Mamrie Hart. Sadly, I don't have my ethernet cable yet and my wifi sucks.
Anyway guys, how is/was your Valentines Day? Tell me down in the comments below for me to read so I don't feel sad :')
Hope you nice people have an amazing Valentine's Day!